Our Mission
Felicitas is here to inspire, shape, deliver -
and amplify
your business to sustainable success.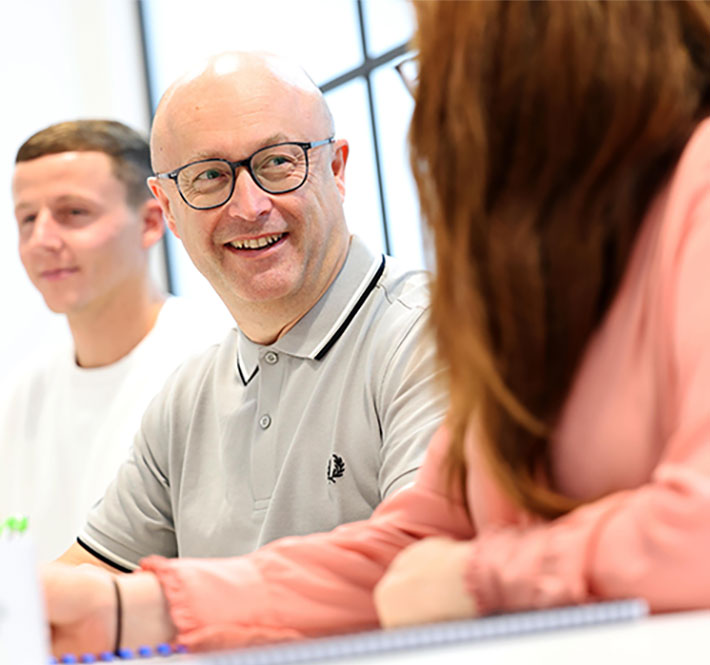 Why Felicitas?
Felicitas Consulting is the brainchild of Leigh Hughes, who has over 30 years' experience of delivering profitable sustainable growth for businesses. Adept at both strategic planning, tactical delivery and achieving through others by positive leadership, Leigh has a wide-ranging and in-depth knowledge of all levels of business and government across the UK and Wales.
Leigh has built a highly-influential network of leaders and organisational stakeholders across the public and private sectors - with constant access to a cohort who get things done. Felicitas Consulting is borne out of his passion to bring people, ideas and resources together in order to produce exceptional results.
Seven streams for success.
Business Growth
We help successful businesses scale to their full potential. Implementing the processes and procedures that bring key controls and resilience, while helping drive the culture and people behaviours that empower sustainable profitable growth.
Employability & Skills
We work with both global and regional businesses in designing and implementing employment plans that map, attract, train and retain the skills they need. Building inclusive talent pipelines that bring both experienced and previously-excluded workers into jobs that are right for both employer and employee.
ESG Strategy & Implementation
We are experts in designing and implementing ESG strategies that are the right fit for individual businesses. Putting in place the processes and systems that meet the needs of all stakeholders, including the investment community.
Green Investment
We work with a leading Energy Investment fund to identify turnkey 'green' energy investment opportunities and optimise them through intelligent partner collaborations that deliver win-win value.
Project Management
We excel in this key service - whatever the company, whatever the sector. We manage and complete project life cycles that run from selecting a design team and cost manager, to making an astute land purchase and manage the journey through to completion.
Social Value
We're an industry leader in the design and delivery of social value and corporate purpose visions, strategies and delivery plans. Providing advice to companies of all sizes, enabling them to win high-value public sector procurement projects.
Spaces & Places Funding
We work in partnership with a leading property investment fund, identifying and progressing sustainable investments in workplace, residential and community spaces. Nurturing growth that delivers value for people, places and the planet.
Let's talk,

in complete confidence …
Do you think Felicitas Consulting could help you achieve positive results? Don't hesitate to contact Leigh for an informal chat to see how Felicitas can help you and our business. Contact leigh.hughes@felicitas-consultancy.co.uk